Mighty Buildings, a construction tech company, specializes in 3D printed homes of varying sizes, presenting a technology-forward solution that could address issues like the housing crisis and sustainability. And so far, this formula has found the company success: last month, Mighty Buildings raised $40 million in a Series B round.
The California-based business isn't the first or only company taking advantage of this growing 3D printing tech. But unlike other companies, Mighty Building's upcoming project in Rancho Mirage, California will have the title of "world's first planned community of 3D printed homes," according to its maker.
Read more: This company is building 3-D printed, small homes on existing residential properties to fight back against California's housing shortage. Look inside a unit that was move-in ready in one week.
[…]
To create this first-of-its-kind community, Mighty Buildings partnered with development-focused Palari Group, a working relationship that first started from other property designs in September 2020.
In December of last year, Palari Group officially ordered Mighty's "Cinco" models for the Rancho Mirage, California housing development.
[…]
The tech-forward housing development will consist of 15 homes across five-acres. This $15 million project will be built using the Mighty Kit system, which utilizes prefabbed panels to create custom homes.
[…]
The development will be completed next spring, and Mighty Buildings is already in talks with a "number of developers" for potential future communities.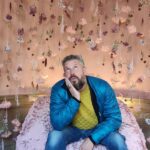 Robin Edgar
Organisational Structures | Technology and Science | Military, IT and Lifestyle consultancy | Social, Broadcast & Cross Media | Flying aircraft