Since the beginning of 2017, Android phones have been collecting the addresses of nearby cellular towers—even when location services are disabled—and sending that data back to Google. The result is that Google, the unit of Alphabet behind Android, has access to data about individuals' locations and their movements that go far beyond a reasonable consumer expectation of privacy
The cell tower addresses have been included in information sent to the system Google uses to manage push notifications and messages on Android phones for the past 11 months, according to a Google spokesperson.
Even devices that had been reset to factory default settings and apps, with location services disabled, were observed by Quartz sending nearby cell-tower addresses to Google. Devices with a cellular data or WiFi connection appear to send the data to Google each time they come within range of a new cell tower. When Android devices are connected to a WiFi network, they will send the tower addresses to Google even if they don't have SIM cards installed.
why this is a really bad thing(tm) and shouldn't go unpunished by the Register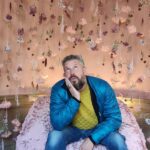 Robin Edgar
Organisational Structures | Technology and Science | Military, IT and Lifestyle consultancy | Social, Broadcast & Cross Media | Flying aircraft