In order to deliver the best user experience and prevent users from experiencing possible issues that could arise from ROM flashing, including system failure, stuttering, worsened battery performance, and risk of data being compromised, Huawei will cease providing bootloader unlock codes for devices launched after May 25, 2018. For devices launched prior to the aforementioned date, the termination of the bootloader code application service will come into effect 60 days after today's announcement. Moving forward, Huawei remains committed to providing quality services and experiences to its customers. Thank you for your continued support.

When you take into consideration that Huawei — for years — not only supported the ROM community but actively assisted in the unlocking of Huawei bootloaders, this whole switch-up doesn't make much sense. But, that's the official statement, so do with it what you will.

---

Original Article: For years now, the custom ROM development community has flocked to Huawei phones. One of the major reasons for this is because Huawei made it incredibly easy to unlock the bootloaders of its devices, even providing a dedicated support page for the process.
Source: Huawei reverses its stance, will no longer allow bootloader unlocking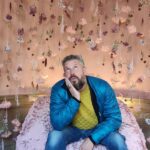 Robin Edgar
Organisational Structures | Technology and Science | Military, IT and Lifestyle consultancy | Social, Broadcast & Cross Media | Flying aircraft