[…] Starting next week, the company will begin rolling out a public experiment that will augment Clyde, the built-in bot Discord employs to notify users of errors and respond to their slash commands, with conversational capabilities. Judging from the demo it showed off, Discord envisions people turning to Clyde for information they would have obtained from Google in the past. For instance, you might ask the chatbot for the local time in the place where someone on your server lives to decide if it would be appropriate to message them. You can invoke Clyde at any time, including in private conversations among your friends, by typing @Clyde.

Discord

Discord is quick to note Clyde is programmed not to bother you and your friends. Admins can also disable the chatbot if they don't want to use the feature on their server. The first time you activate Clyde, Discord will display an opt-in prompt. For users worried about privacy, Anjney Midha, Discord's head of platform ecosystem, told Engadget the company is not sharing user data with OpenAI to assist the startup in training its machine learning models.

Separate from Clyde, Discord is using OpenAI's technology to enhance AutoMod, the automated content moderation tool the company introduced last June. As a refresher, server admins and moderators can configure AutoMod to automatically detect and block inappropriate messages before they're posted by creating a list of words and phrases they don't want to see. In the nine months since it began rolling out AutoMod, Discord says the feature has blocked more than 45 million unwanted messages.

Moving forward, the tool will use large language models to interpret and apply server rules. In practice, this should make AutoMod capable of spotting and taking action against people who attempt to go against a community's norms and expectations. In one demo, Discord showed AutoMod taking action against someone who tried to skirt a server rule against self-promotion by writing their message in a different language. In that instance, AutoMod wasn't preprogrammed to watch for a specific word or phrase, but it was able to use context to infer that there was a potential infraction.

[…]

Discord is also using OpenAI tech to power a feature that everyone should find useful: Conversation Summaries. If you've ever joined a large server only to immediately feel like you can't keep up with some of its more active members, this feature promises to solve one of Discord's longstanding pain points. When it arrives in a limited number of servers next week, the feature will begin creating bundles designed to provide you with an overview of chats you may have missed while away from the app. Each bundle will include a title, a summary of what was said and any images that were shared, as well as a log of who took part. You won't need to endlessly scroll to try and piece together something you missed.

It can feel like Discord is just another tech firm up in the generative AI craze, but Midha wants users to know machine learning has been part of the Discord identity for a while. Every month, more than 30 million people use AI applications through the platform, and almost 3 million servers include at least one AI experience. On GitHub, many machine learning projects feature links to Discord servers, a fact Midha attributes to Discord being a natural place for those conversations to start.
Source: With the help of OpenAI, Discord is finally adding conversation summaries | Engadget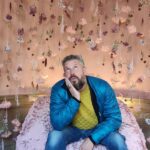 Robin Edgar
Organisational Structures | Technology and Science | Military, IT and Lifestyle consultancy | Social, Broadcast & Cross Media | Flying aircraft