A $291 Adobe cancelation fee has provoked fierce criticism of the creative software company.

A post from a customer has gone viral on Twitter, after he discovered that he would have to pay nearly $300 to bring his Creative Cloud subscription to an end.

It has sparked a discussion about Adobe's practices, with many others coming forward to say that they too have faced extremely steep cancelation fees when they've tried to cut ties with the company.

A screenshot uploaded to the micro-blogging site by Twitter user @Mrdaddguy showed that they faced a $291.45 fee to cancel their Adobe Creative Cloud plan.

At the time of publication the tweet has attracted more than 13,000 retweets, more than 4,000 quote tweets, and more than 70,000 likes.

Twitter users have been almost universally in agreement in their criticism of the company, with some describing the cancelation fee as "absurd", "disgusting," and likening it to being held hostage by the company.

"Adobe has been holding me hostage for the better part of a year on a free trial that magically converted to a yearlong subscription with a wild cancellation fee," wrote Twitter user Laura Hudson. "Blink twice if they have you too."

Some have weighed into the conversation by suggesting alternatives to Adobe's suite of products, such as Clip Studio Paint, Procreate, Blender, Krita, Paint tool Sai, many of which are either free to use or available as one-time purchases.

Others, meanwhile, are arguing that Adobe's penalty fees are so severe that it should be considered "morally correct" to pirate the company's software in revenge.

"Adobe on their hands and knees begging us to pirate their software," wrote Twitter user JoshDeLearner.

"This thread is a great reminder of why it's morally correct to pirate Adobe products," wrote Dozing Starlight. A multitude of similar tweets can be found here.
Source: $291 Adobe Cancelation Fee Sees Twitter Users Argue it's 'Morally Correct' to Pirate Software – Newsweek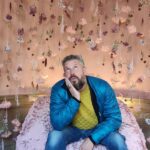 Robin Edgar
Organisational Structures | Technology and Science | Military, IT and Lifestyle consultancy | Social, Broadcast & Cross Media | Flying aircraft