Amazon has partially won in an EU court case related to European Union ecommerce market regulation laws, which come under the Digital Services Act (DSA).

On Thursday, the EU General Court ruled in favour of Amazon, by agreeing to suspend a requirement under the DSA that Amazon is obligated to follow and make an ads library public.

Amazon argued that the requirement to publish an ads archive would result in the disclosure of confidential information that would cause "serious and irreparable harm to its advertising activities and, by extension, to all its activities."

The company further claimed the disclosure of the ad information would weaken its competitive position and cause an irreversible loss of market share, as well as harm its ad partners.

However, the Court did not agree to suspend a separate DSA requirement on Amazon to offer users of the store a non-profiling option powering the recommendations it serves them.

In 2022, Amazon was one of those 19 platforms that were subject to follow the strictest level of regulation under the DSA, which seeks a greater degree of transparency and accountability on larger platforms and their algorithms.

The largest ecommerce platform challenged the EU lawsuit regarding it being classified as a VLOP (very large online platform). It also filed for interim measures to suspend certain requirements under the regulation with a pending decision on the wider legal challenge.

The EU Court granted interim relief to Amazon as its activities doesn't harm legal standard and declined to suspend DSA requirement.

Amazon's wider challenge regarding its classification as a VLOP under the regulation still continues.
Source: Amazon Partially Wins Against EU Digital Services Act – BW Businessworld – test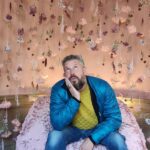 Robin Edgar
Organisational Structures | Technology and Science | Military, IT and Lifestyle consultancy | Social, Broadcast & Cross Media | Flying aircraft