It looks like Amazon is hellbent on keeping its spot as the biggest online retailer — even if that means hurting both sellers and customers. In September, the FTC filed a long-expected antitrust lawsuit against Amazon over its alleged use of illegal strategies to stay on top. Details of the suit were previously withheld from the public, but today a mostly unredacted version was released, including details about Amazon's secret pricing tool, known as Project Nessie. These algorithms helped Amazon increase prices by over $1 billion over two years, the FTC alleges.

[…]

According to the The Wall Street Journal, the internal documents cited in the original complaint show that Amazon executives were well aware of the effects of the company's policies. In the documents, Amazon executives acknowledged that these policies, which included requiring Amazon sellers to have the lowest prices online or risk consequences, had a "punitive aspect." One executive pointed out that many sellers "live in constant fear" of being penalized by Amazon for not following the ever-changing pricing policy.

The FTC also alleges that the company had been monitoring its sellers and punishing them if they offered lower prices on other platforms, which the agency says is a violation of antitrust laws. The unredacted documents indicate that Amazon has increased prices by over $1 billion between 2016 to 2018 with the use of secret price gouging algorithms known as Project Nessie. It was also revealed that the "take rate" — aka the amount Amazon makes from sellers who use the Fulfillment By Amazon logistics program — increased from 27.6 percent in 2014 to 39.5 percent in 2018. It's unclear if that has changed in more recent years since those numbers remained redacted.

And Amazon isn't just ruining its sellers' experience. The complaint also revealed Amazon's increased use of ads in search results. Several ad executives at the company acknowledged that these sponsored ads were often irrelevant to the initial search and caused "harm to consumers" and the overall experience on the site.

The FTC alleges that these policies were the brainchild of Jeff Bezos, Amazon's founder and former chief executive, to increase the company's profit margins.

"Mr. Bezos directly ordered his advertising team to continue to increase the number of advertisements on Amazon by allowing more irrelevant advertisements, because the revenue generated by advertisements eclipsed the revenue lost by degrading consumers' shopping experience," the FTC complaint alleges.
Source: Unredacted documents in the FTC's Amazon lawsuit shed light on the company's secret price-gouging algorithm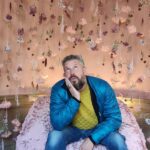 Robin Edgar
Organisational Structures | Technology and Science | Military, IT and Lifestyle consultancy | Social, Broadcast & Cross Media | Flying aircraft