[…] The Video Game History Foundation (VGHF) partnered with the Software Preservation Network, an organization intent on advancing software preservation through collective action, to release a report on the disappearance of classic video games. "Classic" in this case has been defined as all games released before 2010, which the VGHF noted is the "year when digital game distribution started to take off."

The status of physical video games

In the study, the two groups found that 87 percent of these classic games are not in release and considered critically endangered due to their widespread unavailability.

[…]

"For accessing nearly 9 in 10 classic games, there are few options: Seek out and maintain vintage collectible games and hardware, travel across the country to visit a library, or… piracy," VGHF co-director Kelsey Lewin wrote.

[…]

the study claims that just 13 percent of game history is archived in libraries right now. And that's part of the dilemma here. According to a March 2023 Ars Technica report, laws around the Digital Millennium Copyright Act (DMCA) largely prevent folks from making and distributing copies of any DRM-protected digital work. While the U.S. Copyright Office has issued exemptions to those rules so that libraries and researchers can archive digital material, video games are explicitly left out, which makes it nigh impossible for anyone to effectively study game history.

"Imagine if the only way to watch Titanic was to find a used VHS tape, and maintain your own vintage equipment so that you could still watch it," Lewin wrote. "And what if no library, not even the Library of Congress, could do any better—they could keep and digitize that VHS of Titanic, but you'd have to go all the way there to watch it.

[…]

Though not surprised, she was still alarmed by the "flimsy" ways in which games disappear, pointing to Antstream Arcade, which houses a plethora of games from the Commodore 64 to the Game Boy that could be lost to time should it close up shop. The Nintendo eShop is a more mainstream example.

"When the eShop shut down the availability of the Game Boy library, [the number of available Game Boy games] went from something like 11 percent to 4.5 percent," Lewin said. "The company wiped out half of the availability of the library of Game Boy games just by shutting down the Nintendo eShop.

[…]

Lewin noted that although libraries are allowed to do a lot of things "by being libraries [and] preservation institutions," the Entertainment Software Association (ESA) has consistently lobbied against game preservation efforts such as copyright permissions and allowing the rental of digital video games.

"The ESA has basically opposed all of these new proposed exemptions," Lewin said. "They've just been like, 'No, that will hurt our bottom line,' or, 'That will hurt the industry's bottom line.' The ESA also says the industry is doing plenty to keep classic games in release, pointing to this thriving reissue market. And that's true; there is a thriving reissue market. It's just that it only covers 13 percent of video games, and that's not likely to get any better any time soon."

Read More: As More Games Disappear Forever, John Carmack Has Some Great Advice About Preservation

The study will be used in a 2024 copyright hearing to ask for exemptions for games. Lewin said she's hopeful that progress will be made, suggesting that, should the hearing go well, games could be available on digital library apps like Libby. You can read the full 50-page study on the open repository Zenodo.
Source: An Alarming 87 Percent Of Retro Games Are Being Lost To Time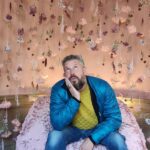 Robin Edgar
Organisational Structures | Technology and Science | Military, IT and Lifestyle consultancy | Social, Broadcast & Cross Media | Flying aircraft