Credit bureau company, Equifax, has been fined US$13.4 million by The Financial Conduct Authority (FCA), a UK financial watchdog, following its involvement in "one of the largest" data breaches ever.

This cyber security incident took place in 2017 and saw Equifax's US-based parent company, Equifax Inc., suffer a data breach that saw the personal data of up to 147.9 million customers accessed by malicious actors during the hack. The FCA also revealed that, as this data was stored in company servers in the US, the hack also exposed the personal data of 13.8 million UK customers.

The data accessed during the hack included Equifax membership login details, customer names, dates of birth, partial credit card details and addresses.

According the FCA, the cyber attack and subsequent data breach was "entirely preventable" and exposed UK customers to financial crime.
"There were known weaknesses in Equifax Inc's data security systems and Equifax failed to take appropriate action in response to protect UK customer data," the FCA explained.

The authority also noted that the UK arm of Equifax was not made aware that malicious actors had been accessed during the hack until six weeks after the cyber security incident was discovered by Equifax Inc.

The company was fined $60,727 by the British Information Commissioner's Office (ICO) relating to the data breach in 2018.

On October 13th, Equifax stated that it had fully cooperated with the FCA during the investigation, which has been extensive. The FCA also said that the fine levelled at Equifax Inc had been reduced following the company's agreement to cooperate with the watchdog and resolve the cyber attack.

Patricio Remon, president for Europe at Equifax, said that since the cyber attack against Equifax in 2017, the company has "invested over $1.5 billion in a security and technology transformation". Remon also said that "few companies have invested more time and resources than Equifax to ensure that consumers' information is protected".
Source: Equifax fined $13.4 million following data breach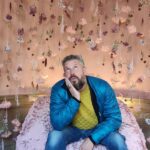 Robin Edgar
Organisational Structures | Technology and Science | Military, IT and Lifestyle consultancy | Social, Broadcast & Cross Media | Flying aircraft