T-Mobile US has had another bad week on the infosec front – this time stemming from a system glitch that exposed customer account data, followed by allegations of another breach the carrier denied.

According to customers who complained of the issue on Reddit and X, the T-Mobile app was displaying other customers' data instead of their own – including the strangers' purchase history, credit card information, and address.

This being T-Mobile's infamously leaky US operation, people immediately began leaping to the obvious conclusion: another cyber attack or breach.

"There was no cyber attack or breach at T-Mobile," the telco assured us in an emailed statement. "This was a temporary system glitch related to a planned overnight technology update involving limited account information for fewer than 100 customers, which was quickly resolved."

Note, as Reddit poster Jman100_JCMP did, T-Mobile means fewer than 100 customers had their data exposed – but far more appear to have been able to view those 100 customers' data.

As for the breach, the appearance of exposed T-Mobile data was alleged by malware repository vx-underground's X (Twitter) account. The Register understands T-Mobile examined the data and determined that independently owned T-Mobile dealer, Connectivity Source, was the source – resulting from a breach it suffered in April. We understand T-Mobile believes vx-underground misinterpreted a data dump.

Connectivity Source was indeed the subject of a breach in April, in which an unknown attacker made off with employee data including names and social security numbers – around 17,835 of them from across the US, where Connectivity appears to do business exclusively as a white-labelled T-Mobile US retailer.

Looks like the carier really dodged the bullet on this one – there's no way Connectivity Source employees could be mistaken for its own staff.

T-Mobile US has already experienced two prior breaches this year, but that hasn't imperilled the biz much – its profits have soared recently and some accompanying sizable layoffs will probably keep things in the black for the foreseeable future.
Source: T-Mobile US exposes some customer data, but don't say breach • The Register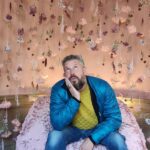 Robin Edgar
Organisational Structures | Technology and Science | Military, IT and Lifestyle consultancy | Social, Broadcast & Cross Media | Flying aircraft