The man used his first-class ticket to score free meals and drinks at a VIP airport lounge nearly every day for a year, the Kwong Wah Yit Poh reported.
He changed his flight itinerary more than 300 times within the year so he could enjoy the facilities at the Xi'an Airport in Shaanxi, China.
What's more, he cancelled his ticket for a refund when its validity was about to expire.
via China Eastern Airlines passenger uses first class ticket for free meals | News.com.au.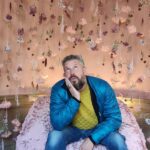 Robin Edgar
Organisational Structures | Technology and Science | Military, IT and Lifestyle consultancy | Social, Broadcast & Cross Media | Flying aircraft