Several internet companies repelled DDOS attacks on Monday night. Among them are at least three Internet providers Freedom Internet, Tweak and Kabelnoord.

Web hosting company TransIP also faced a DDOS attack targeting so-called name servers on Monday.

While averting this attack and resolving its consequences, the company was hit by a second, more violent attack on the entire infrastructure.

It is not clear whether there is any link between the attacks.
Source: Nederlandse internetbedrijven getroffen door DDOS aanvallen – Emerce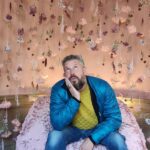 Robin Edgar
Organisational Structures | Technology and Science | Military, IT and Lifestyle consultancy | Social, Broadcast & Cross Media | Flying aircraft