[…] Previously unreported figures from ad blocking companies indicate that YouTube's crackdown is working, with hundreds of thousands of people uninstalling ad blockers in October. The available data suggests that last month saw a record number of ad blockers uninstalled—and also a record for new ad blocker installs as people sought alternatives that wouldn't trigger YouTube's dreaded pop-up.

[…]

Munich-based Ghostery experienced three to five times the typical daily number of both uninstalls and installs throughout much of October, Modras says, leaving usage about flat. Over 90 percent of users who completed a survey about their reason for uninstalling cited the tool failing on YouTube. So intent were users on finding a workable blocker that many appear to have tried Microsoft's Edge, a web browser whose market share pales beside Chrome's. Ghostery installations on Edge surged 30 percent last month compared to September. Microsoft declined to comment.

AdGuard, which says it has about 75 million users of its ad blocking tools including 4.5 million people who pay for them, normally sees around 6,000 uninstallations per day for its Chrome extension. From October 9 until the end of the month, those topped 11,000 per day, spiking to about 52,000 on October 18, says CTO Andrey Meshkov.

User complaints started flooding in at the 120-person, Cyprus-based company, about four every hour, at least half of them about YouTube. But as at Ghostery, installations also surged as others looked for relief, reaching about 60,000 installations on Chrome on October 18 and 27. Subscribers grew as people realized AdGuard's paid tools remained unaffected by YouTube's clampdown.

Another extension, AdLock, recorded about 30 percent more daily installations and uninstallations in October than in previous months, according to its product head.

[…]

Ad blocking executives say that user reports suggest YouTube's attack on ad blockers has coincided with tests to increase the number of ads it shows. YouTube sold over $22 billion in ads through the first nine months of this year, up about 5 percent from the same period last year, accounting for about 10 percent of Google's overall sales.

[…]

YouTube's test has affected users accessing the website through Chrome on laptops and desktops, according to ad block developers. It doesn't affect people using YouTube's mobile or TV apps, using YouTube's mobile site, or watching YouTube videos embedded on other sites. YouTube's Lawton says warnings appear regardless of whether users are logged in to the service or using Incognito mode.

Further, the warnings seem to be triggered when YouTube detects certain open source filtering rules that many ad blockers use to identify ads, rather than by targeting any specific extensions, Ghostery's Modras says. The technology deployed by YouTube mirrors code Google developed in 2017 for a program it calls Funding Choices that enables news and other websites to detect ad blockers, he adds.

The ad sleuths who figure out ways to detect ads and engineers skilled at blocking them are working hard to figure out how to evade YouTube's blocker blockade, in private Slack groups and discussion on GitHub projects. But progress has been hampered because YouTube isn't ensnaring every user in its dragnet. Relatively few of the developers have been able to trigger the warning themselves—perhaps the world's only ad block users who cheer when YouTube finally catches them.

[…]

Some ad blockers are already adapting. Hankuper, the Slovakian company behind lesser known blocker AdLock, released a new version for Windows this week that it believes goes unnoticed by YouTube. If users find that to be true, it will push the fix to versions for macOS, Android, and iOS, says Kostiantyn Shebanov, Hankuper's product head and business development manager.

Ghostery's Modras worries about the consequences of Google escalating the war on blockers. Users losing anti-tracking features as they disable the tools could fall prey to online hazards, and the more complex blocking tactics companies like his are being forced to introduce could lead to unintended security holes. "The more powerful they have to become to deal with challenges, the more risk is involved," he says.

There could also be legal repercussions. Modras says that when a publisher takes steps to thwart an adblocker, it's illegal for developers to try to circumvent those measures in Europe. But he believes it is permissible to block ads if a blocker does so before triggering a warning.

[…]
Source: YouTube's Crackdown Spurs Record Uninstalls of Ad Blockers | WIRED
It doesn't help much that Google is essentially deploying spyware to figure out which browsers to block. And it's apparently very very targetted spyware too.
Source: Privacy advocate challenges YouTube's ad blocking detection (which isn't spyware)
Note: uBlock Origin extension works to block ads. It's a browser extension you should be using anyway. You can also install a browser like Brave or Firefox (whichever one you are not using at the moment) and use that to only watch YouTube on. Brave will help block a lot of ads.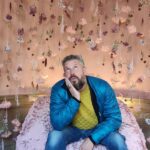 Robin Edgar
Organisational Structures | Technology and Science | Military, IT and Lifestyle consultancy | Social, Broadcast & Cross Media | Flying aircraft