In 2015, German sportswear manufacturer Adidas acquired a plucky Austrian IoT startup called Runtastic, which, among other things, manufactured a $129.99 "smart" scale called Libra. Now that product is being discontinued, preventing owners from synchronising their data or even downloading the app required to use it.

In a post published yesterday, Adidas announced the discontinuation of key functionality from the Libra smart scale.

"We wanted to let you know that we've decided to stop supporting the Libra app. This means that we've taken the app off the market and that login won't work anymore," the company said. "A login and the synchronisation of your weight data from the Libra scale is no longer possible."

Owners can still see how much timber they've put on during lockdown by glancing at the Libra's LCD screen, much like they could with an ordinary £10 scale from Tesco. However, the core functionality that initially attracted them to the product is long gone.

While the Libra app is no longer searchable on the Google Play Store and Apple App Store, those who have previously downloaded it are able to visit its page, where they can still leave "feedback". Predictably, this has prompted a flood of one-star reviews and furious comments.

El Reg has contacted Adidas for comment.

Users of Libra are not alone in having their expensive IoT kit discontinued after just a few years of ownership.

In April 2016, the servers supporting a smart home hub product called Revolv were shut down, leaving owners unable to control their other Wi-Fi-connected gizmos. This stung for a couple of reasons: firstly, the hub cost £210 and was explicitly sold with a "lifetime subscription". Secondly, Revolv wasn't a fledgling startup with tenuous cash flow, but rather a subsidiary of Alphabet – one of the largest and wealthiest companies on the planet.

Another shocking example comes from last year, when Den Automation, a crowdfunding sensation that raised $4.5m in equity crowdfunding for a family of smart plugs and light switches, entered administration. As it found itself unable to pay for server costs, people suddenly found themselves burdened with non-functional and hugely expensive kit.

The assets and intellectual property of Den Automation were subsequently acquired by a previous investor through a new company called Den Switches, which has said it intends to restart the service. It's not clear when that will happen.

More recently, the Will.i.am-owned startup Wink sent out an email to users of its smart home products demanding they pay for a subscription service in order to continue using their products as the revenue obtained from one-time purchases of its equipment proved insufficient to support long-term maintenance.

The problem with most IoT products isn't necessarily that they rely on back-end servers to run. It's that, for the most part, it's impossible to perceive the trajectory of a given company. Will they be acquired by new owners with aggressive cost-cutting strategies and leaner product roadmaps?

Or will they financially struggle, eventually swirling the toilet basin of insolvency, and leave nothing behind but a bunch of electronic waste and angry one-star app reviews?
Source: Adidas now stands for All Day I'm Disconnecting All Servers as owners of 'smart' Libra scales furious over bricked kit • The Register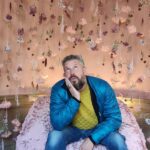 Robin Edgar
Organisational Structures | Technology and Science | Military, IT and Lifestyle consultancy | Social, Broadcast & Cross Media | Flying aircraft