We are living in a golden age of flight and space simulation, with Flight Simulator, Star Wars Squadrons just out and Elite Dangerous and No Mans Sky fully established and finally Star Citizen playable to some degree. This means you can take out that old flight stick and throttle and TrackIR 5 that have been gathering dust for the last ten years and get it working again. Or you can buy a new one, together with a set of VR goggles.
What doesn't show on the pictures though, is the amount of desk space these things take up and the tangle of wires that comes along with it. Ergonomically, having them on your desk is not the best place to have them as you sit to attention in order the get to them.
There are basically three philosophies to having a better home HOTAS setup: mounting them on your office chair, mounting them on your table and buying a dedicated chair setup.
Buying a dedicated chair (and not quite going the full cockpit route)
The nicest system I have seen is the Obutto, which is a system of not just chair, keyboard, mouse, joystick and throttle mounts, but also of monitor and speaker mounts. Expect to start at around EUR 900.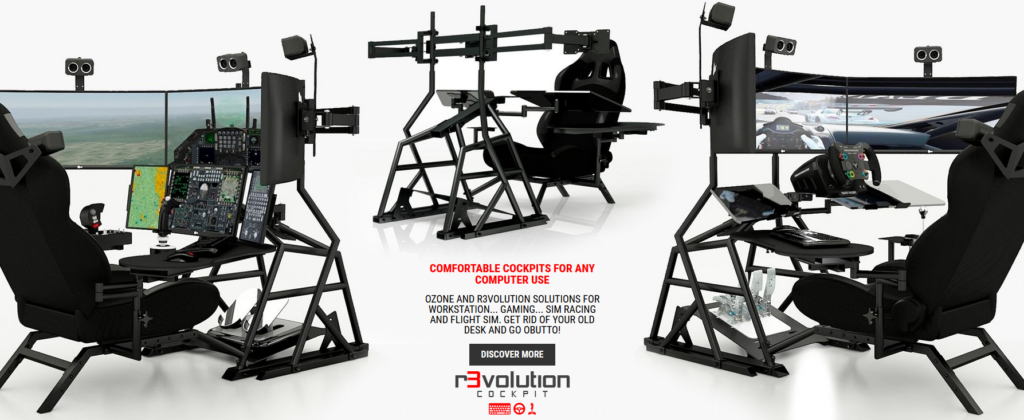 Wolf Hardware has blue and Red chairs as well as an armrest kit that will set you back around $375,-

In this category, Monstertech has a stand as well for EUR 255,-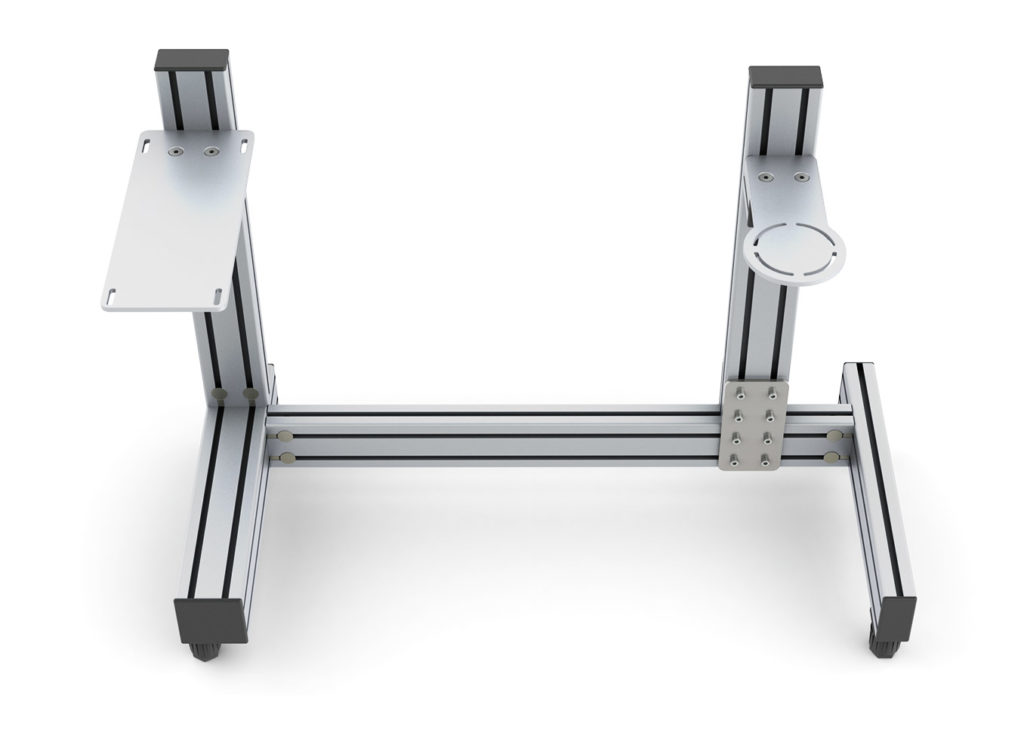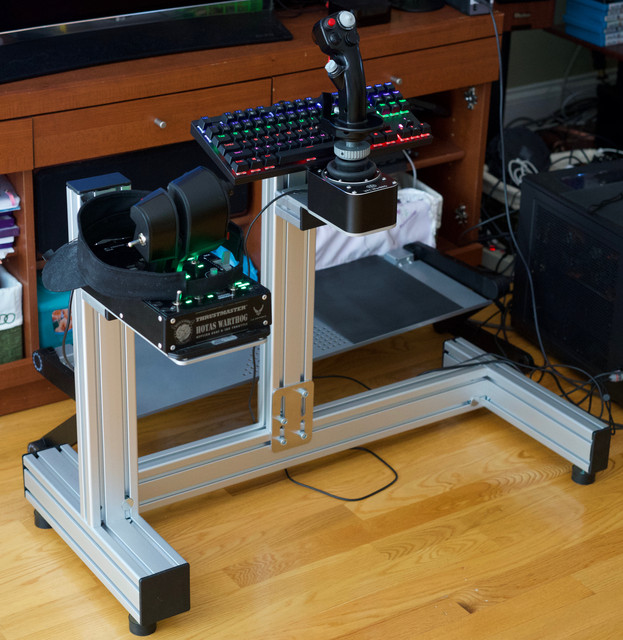 GT Omega has a GT Omega Steering Wheel Stand PRO for Logitech G29 G920 with Shifter Mount V2, Thrustmaster T500 T300 TX & TH8A for GBP 110,-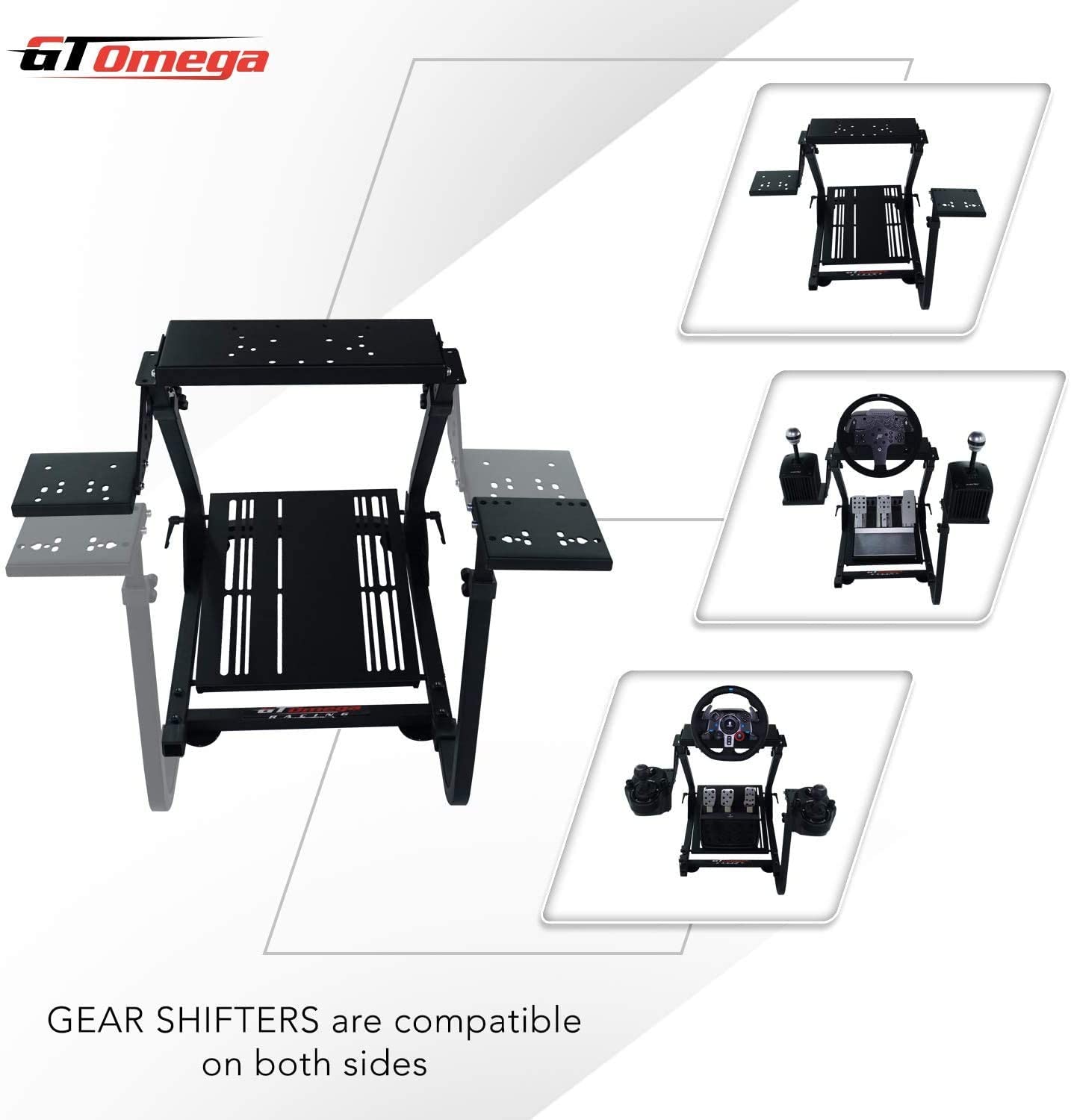 You can get the unit from GT Omega Directly
This can be combined with the GT Omega ART Racing Simulator Cockpit RS6 Gaming Console Seat for Logitech G920, G29, G27, G25 Steering Wheel Pedals & Shifter Mount V2 PS4 Xbox One 360 TMX, with Stand & Reclinable for GBP 360,- if you really want to go the cockpit route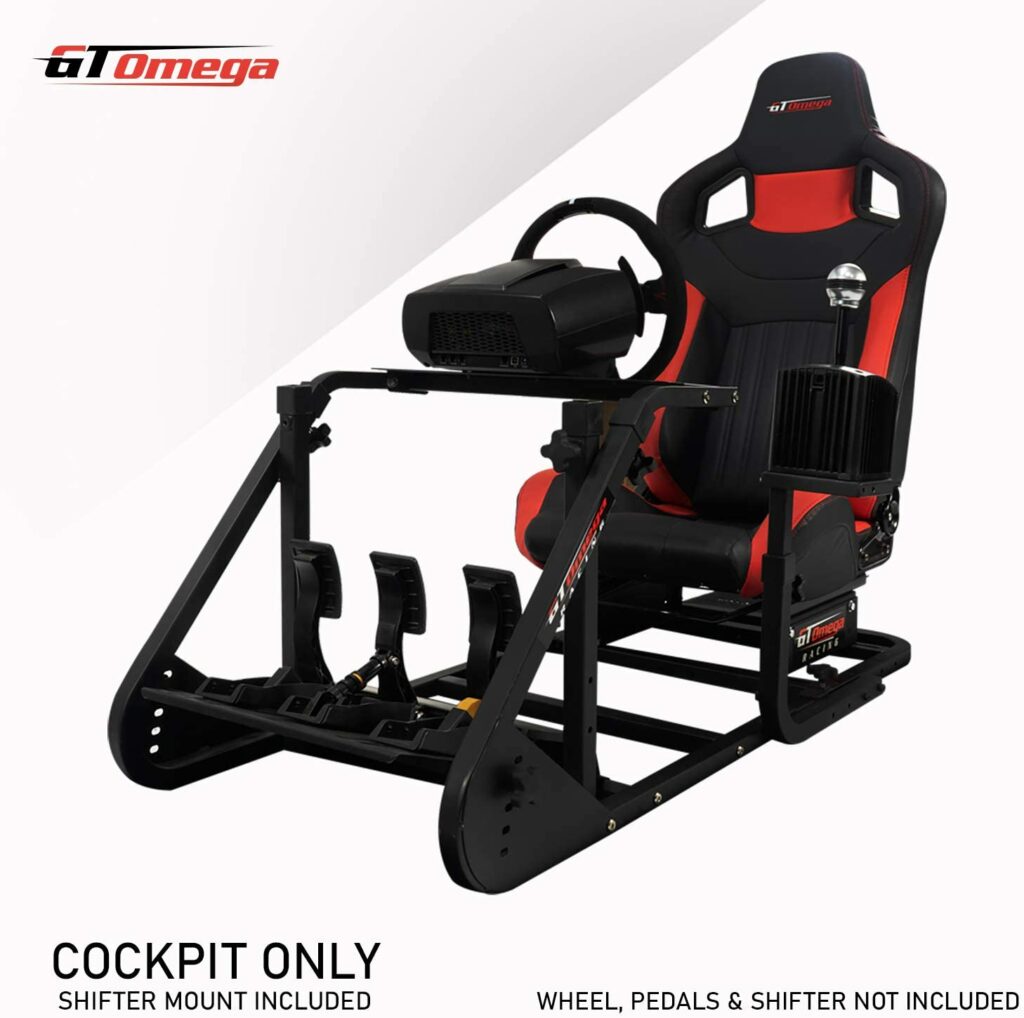 This can be upgrade with the ART Flight stick stand for EUR 80,-
Attaching your HOTAS to your desk
Undoubtably the main player in this realm is Monstertech. They have attachment arms for your HOTAS but also for your MFD's and tablets as well as a mount to put up your joystick in the centre position

Their table mounts are sized for the specific joystic / throttle that you have and start at EUR 89,- for silver and EUR 109,- for black.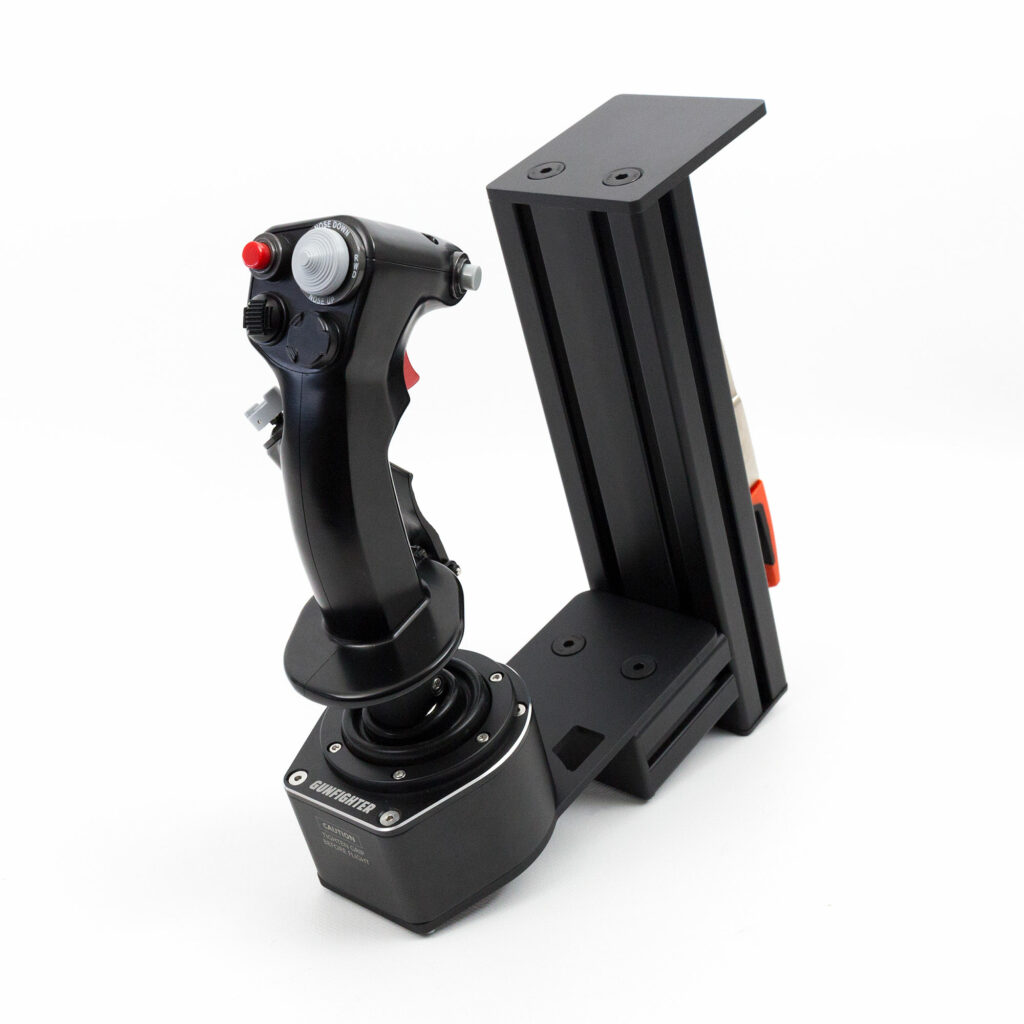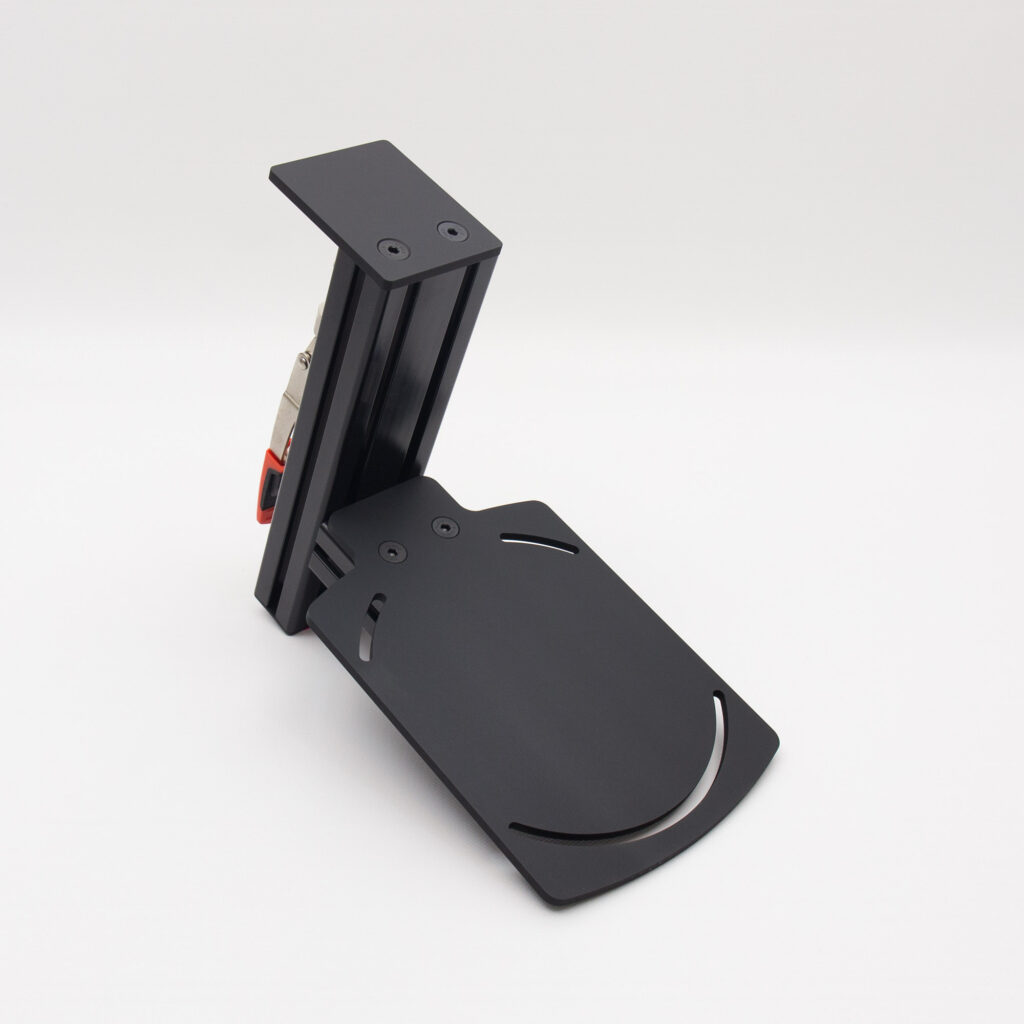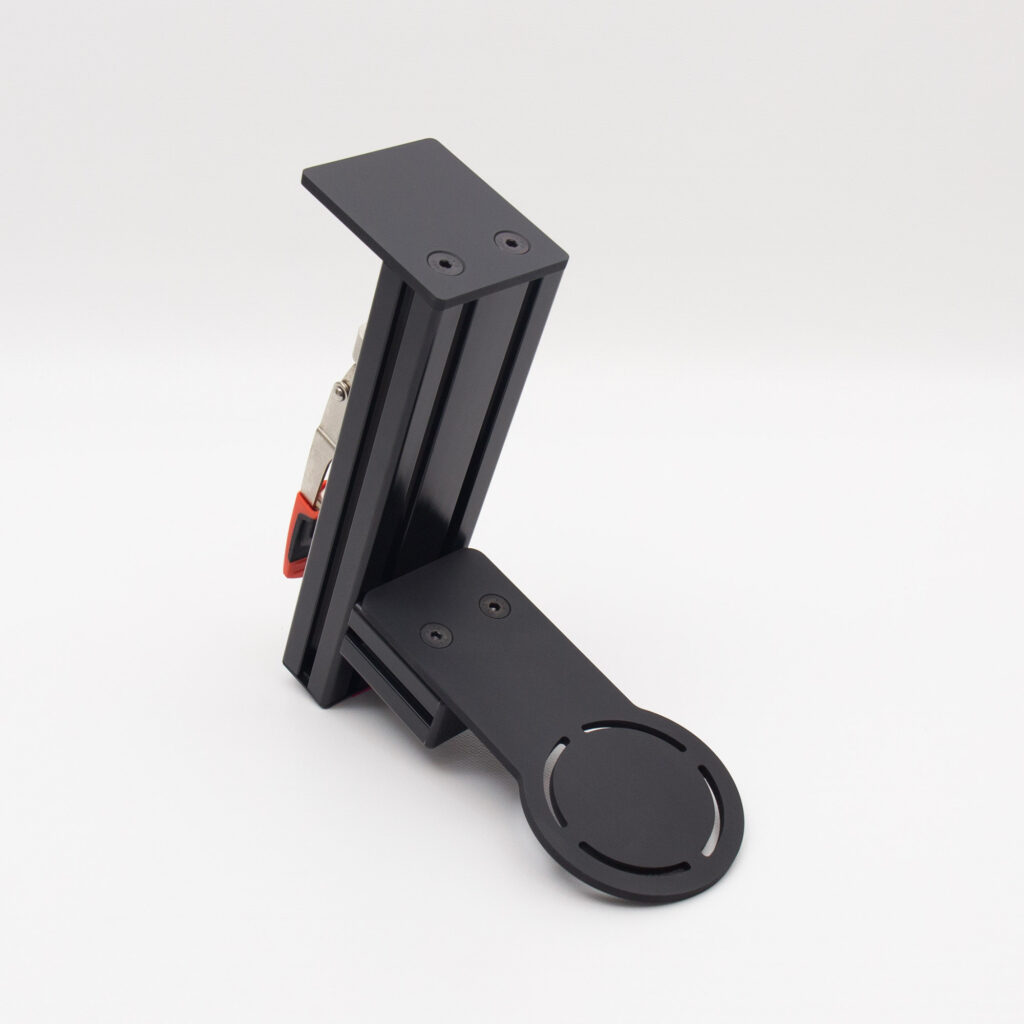 AliExpress has similar mounts going for EUR 50,- a piece though that come with a mousepad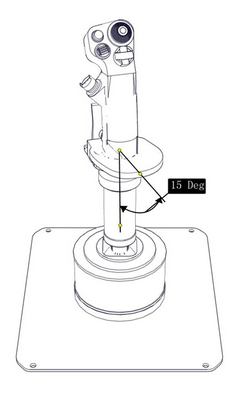 They have an extension for the warthog (10/15/20cm)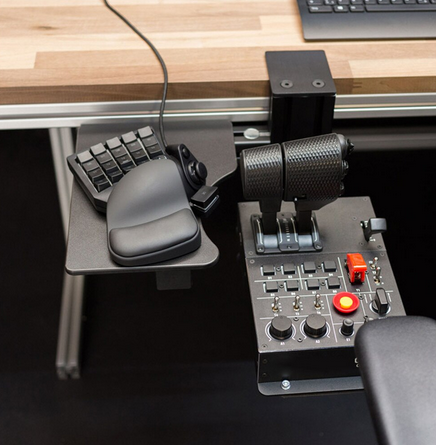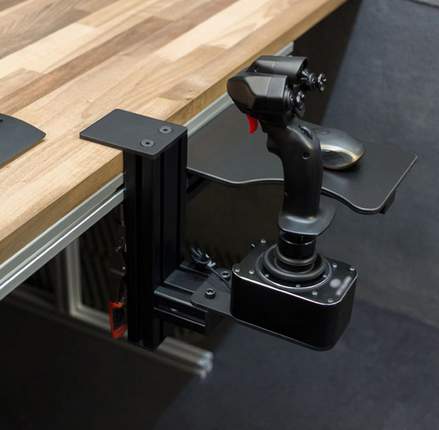 From the LichiETC 3C store at EUR 41,-
There's a company called Foxxmount which used to sell mounts but the store is down at the moment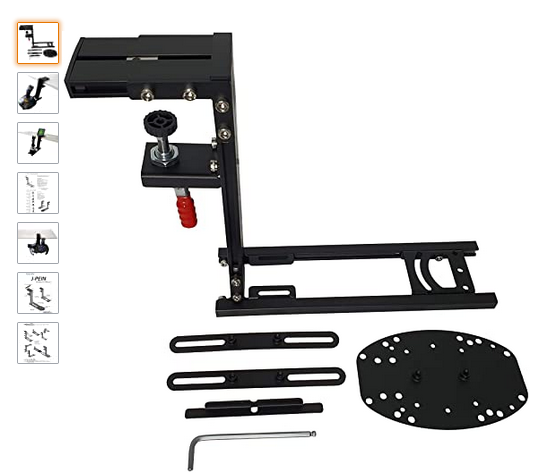 Amazon US has the J-PEIN (upgraded) desk mount for $70,-
Reddit user Sessine has an excellent writeup of a DIY HOTAS under desk folding attachment system which can be stowed away easily
Reddit User dlongwing has an alternate method of having a foldaway HOTAS rig under his desk
Attaching your throttle and stick to your chair
This is the cheapest route which you can do with a fair amount easy of DIY. Although it's ergonomically very comfortable, the downside, however, is that the wiring moves with your chair and you will always be in a tangle of wires all over the place.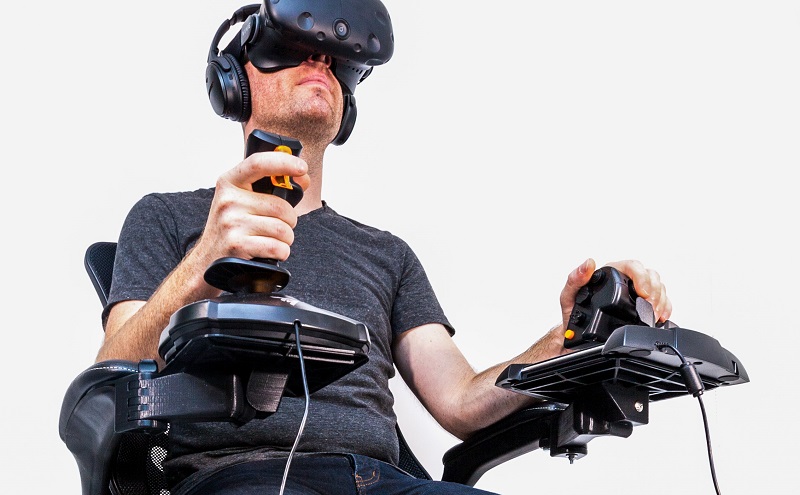 Turn an office chair into an Elite: Dangerous HOTAS with 3D prints
How to mount HOTAS flight sticks to an office chair for Elite: Dangerous and other flight sims is a very clear video showing how to use a simple clamping mechanism to attach everything.
Custom Foldable HOTAS Chair Mount (Made on the cheap!)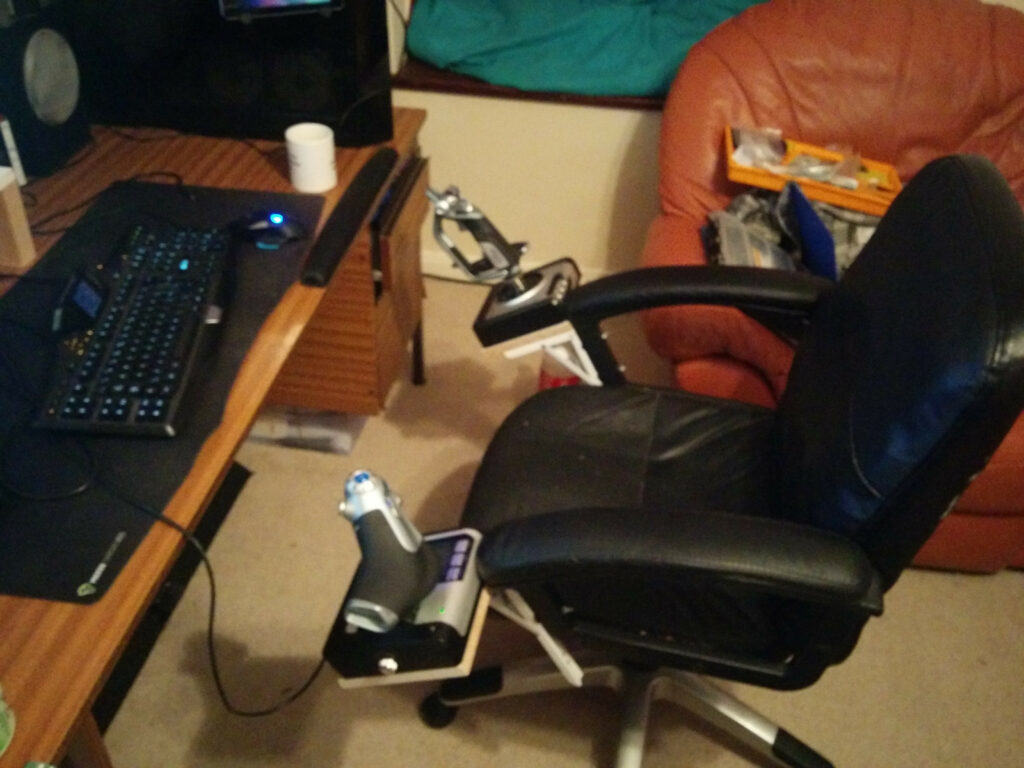 Is a good howto
VESA HOTAS mounts for IKEA Markus chair shows how to put the brackets on step by step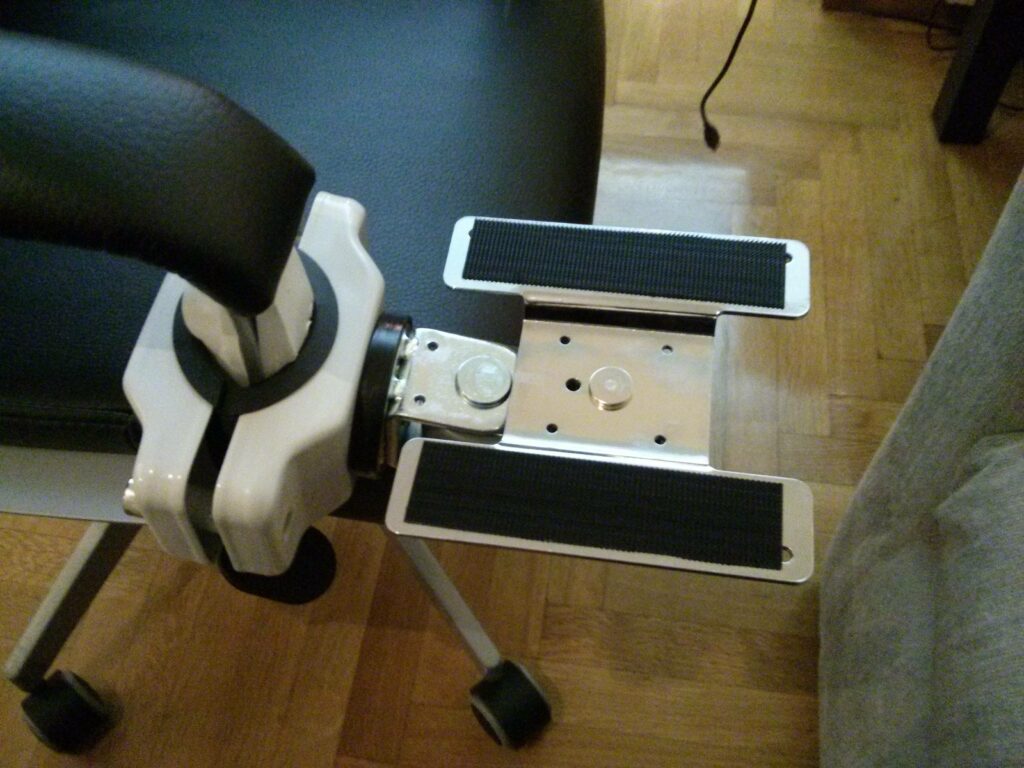 Amazon has the bracket for GBP 36,- here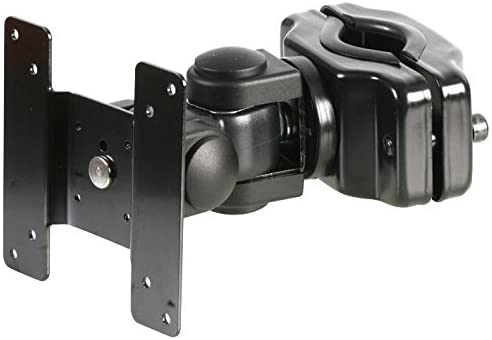 And here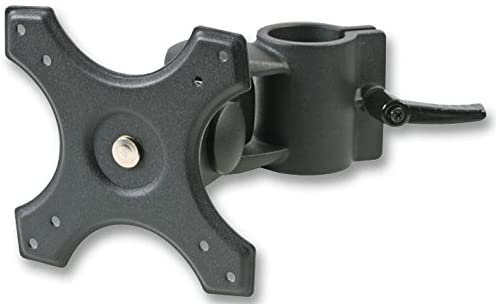 To affix your HOTAS to any boarding you may want to use 3M Dual Lock Reclosable Fasteners Heavy Duty Industrial Use Black TB3550 1″ x 10 ft Mated Strip Indoor/Outdoor Use Great for Metal, Glass, Acrylic, PC, ABS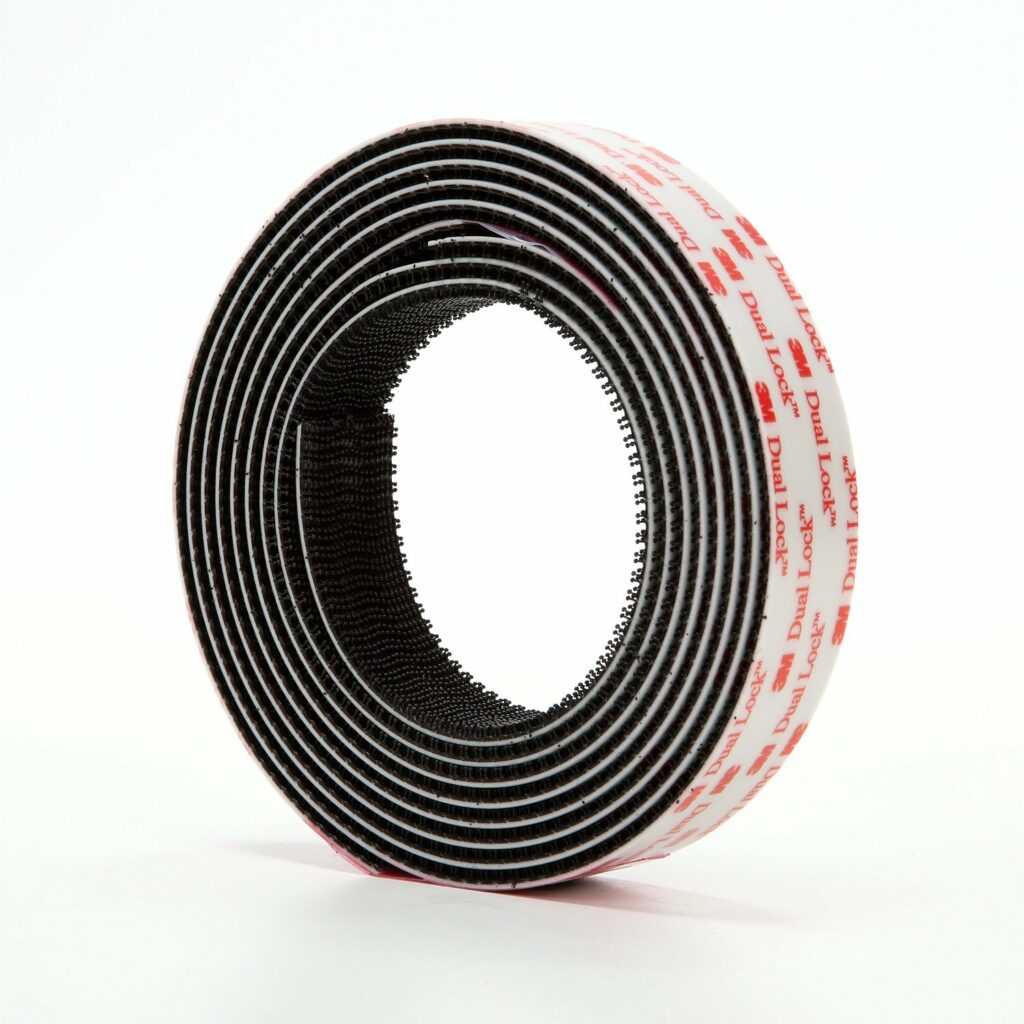 Naturally Monstertech has these mounts too, starting at EUR 92,-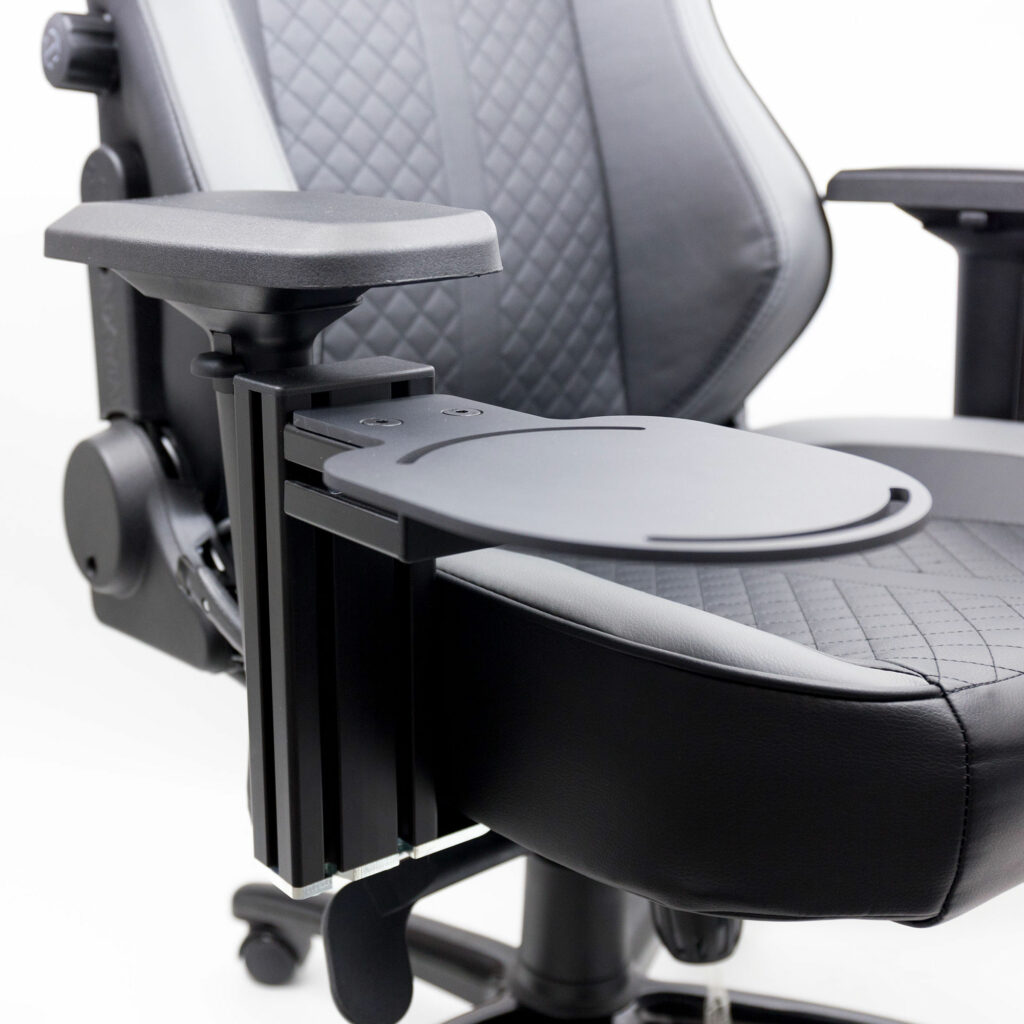 Reddit user Sarai_Seneschal has this neat setup with a VKB Omnithrottle
Random other solutions
Some people have used two Mobotron MS-426 Standard Car iPad Laptop Mount Holder Stand ($110,- each). The big advantage of this is that the joystick and throttle can be moved completely out of the way.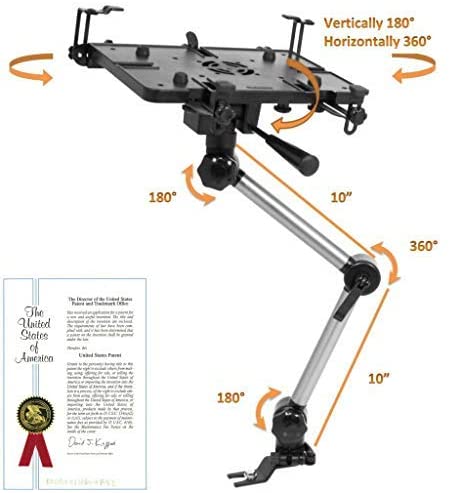 KT1 Ergonomic Under-Desk Computer Keyboard Tray. Adjustable height angle negative tilt sliding pull out drawer platform swivels 360 slides office products furniture desktop accessories with mouse pad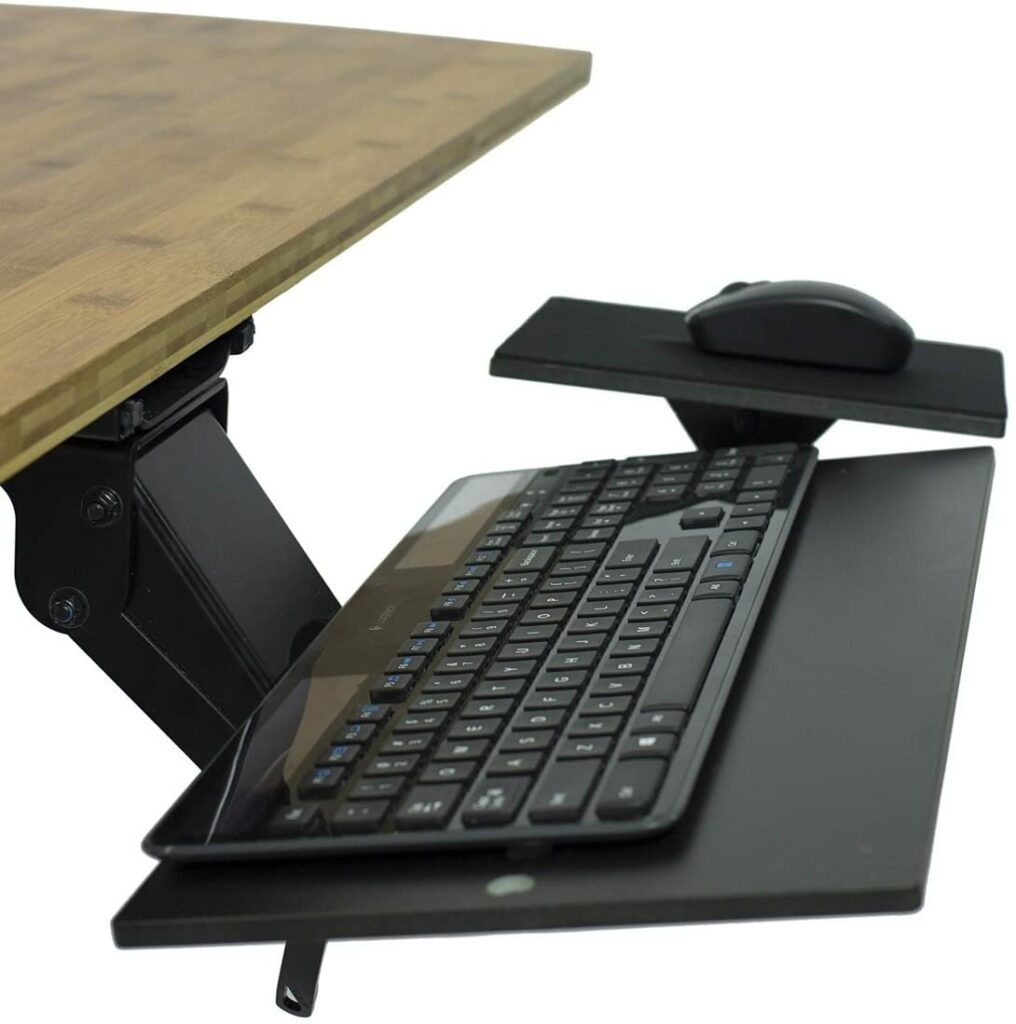 YANGHX Ergonomic Adjustable Armrest Wrist Rest-Only Adjustable for Chair for GBP23,-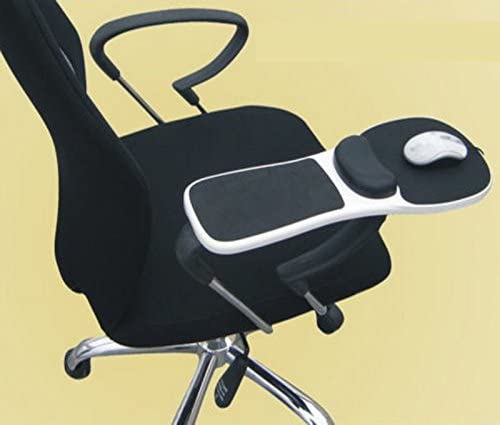 Further reference
This thread has some interesting ideas
Reddit /r/hotas has some really interesting ideas
And so does /r/homecockpits
Good luck and have fun!