The study, published in Lancet Public Health on Monday, is a review of existing research that looked at how commonly traumatic brain injuries happen among people. It specifically included studies that also took into account people's housing situation. These studies involved more than 11,000 people who were fully or partially homeless at the time and living in the U.S., UK, Japan, or Canada. And 26 of the 38 originally reviewed studies were included in a deeper meta-analysis.

Taken as a whole, the review found that around 53 percent of homeless people had experienced a traumatic brain injury (TBI) at some time in their lives. Among people who reported how seriously they had been hurt, about a quarter had experienced a moderate to severe head injury. Compared to the average person, the authors noted, homeless people are over twice as likely to have experienced any sort of head injuries and nearly 10 times as likely to have had a moderate to severe one.

"TBI is prevalent among homeless and marginally housed individuals and might be a common factor that contributes to poorer health and functioning than in the general population," the researchers wrote.
Source: Most People Experiencing Homelessness Have Had a Traumatic Brain Injury, Study Finds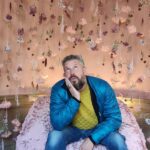 Robin Edgar
Organisational Structures | Technology and Science | Military, IT and Lifestyle consultancy | Social, Broadcast & Cross Media | Flying aircraft