When it comes to estimating the size of demographic groups, Americans rarely get it right. In two recent YouGov polls, we asked respondents to guess the percentage (ranging from 0% to 100%) of American adults who are members of 43 different groups,[…] When people's average perceptions of group sizes are compared to actual population estimates, an intriguing pattern emerges: Americans tend to vastly overestimate the size of minority groups.

[…]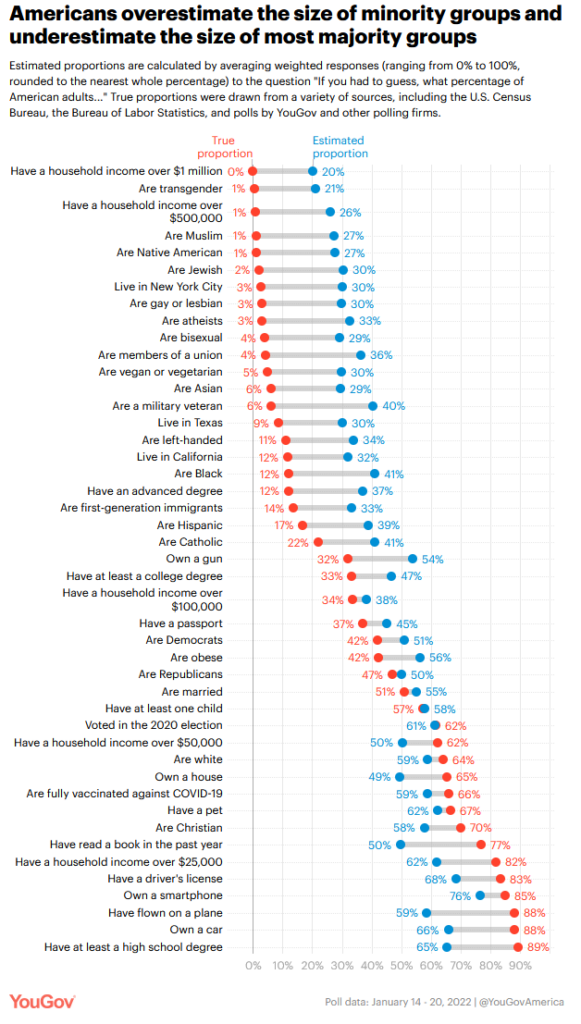 A parallel pattern emerges when we look at estimates of majority groups: People tend to underestimate rather than overestimate their size relative to their actual share of the adult population.

[…]

The most accurate estimates involved groups whose real proportion fell right around 50%

[…]

Although there is some question-by-question variability, the results from our survey show that inaccurate perceptions of group size are not limited to the types of socially charged group divisions typically explored in similar studies: race, religion, sexuality, education, and income. Americans are equally likely to misestimate the size of less widely discussed groups, such as adults who are left-handed.

[…]

Similar misperceptions are found regarding the proportion of American adults who own a pet, have read a book in the past year, or reside in various cities or states. This suggests that errors in judgment are not due to the specific context surrounding a certain group.
[…]
Source: ​​From millionaires to Muslims, small subgroups of the population seem much larger to many Americans | YouGov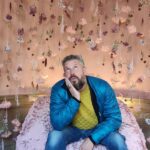 Robin Edgar
Organisational Structures | Technology and Science | Military, IT and Lifestyle consultancy | Social, Broadcast & Cross Media | Flying aircraft