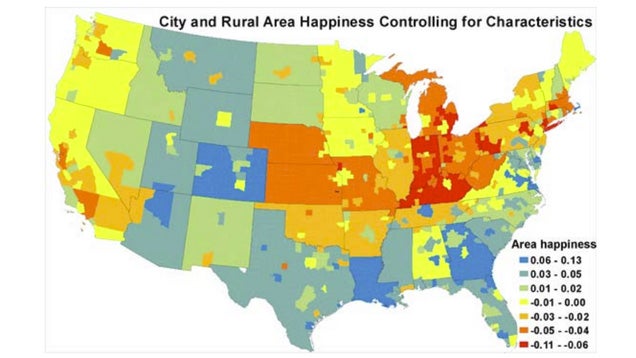 All other things being equal, the south, parts of the west, and upper midwest are the happiest places in the United States according to a recent study.
Researchers from Harvard University and the University of British Columbia took data from the Centers for Disease Control and Prevention which asked 300,000 individuals to report on their life satisfaction each year between 2005 and 2009. The analysts took this data and other demographic variables to compare differences in happiness across regions, while controlling for things like employment status and income.
via This Map Shows Where the Happiest and Unhappiest People Live in the US.