Last year BMW took ample heat for its plans to turn heated seats into a costly $18 per month subscription in numerous countries. As we noted at the time, BMW is already including the hardware in new cars and adjusting the sale price accordingly. So it's effectively charging users a new, recurring fee to enable technology that already exists in the car and consumers already paid for.

The move portends a rather idiotic and expensive future for consumers that's arriving faster than you'd think. Other companies have also embraced the idea, and BMW continues to find new options to turn into subscription services. The latest: remote engine starting, which will soon cost car owners an additional $105 every year. On the plus side, there's at least some flexibility with the pricing:

Most of these features are available through either a 1-month, 1-year, or 3-year subscription, or can be purchased outright for a one-time fee. Motorauthority reached out to BMW USA and found that the Remote Engine Start costs $10 for 1 month, $105 for 1 year, $250 for 3 years, or can be purchased for $330 for the life of the vehicle.

Again, this technology — and every other technology BMW is going to do this with — is already included in the higher-end price tag of BMW vehicles. It's effectively double dipping (to please Wall Street's insatiable desire for improved quarterly returns at any cost) dressed up as innovation. It's not a whole lot better than your broadband ISP charging you $10-$25 every month for years for a modem worth $70.

Once companies get a taste of fatter revenues from charging customers for things they've already technically paid for, it won't really stop without either regulatory intervention, or competitive pressure from automakers that avoid the model. BMW's also turning a lot of other features into subscription services, like parking assist, video driver recording, and other features:

As for the Driver Recorder, it is available for $39 for 1 year, $99 for 3 years, and $149 for a one-time payment. Driving Assistant Plus with Stop&Go can be added for $20 for 1 month, $210 for 1 year, $580 for 3 years, and $950 with a one-time payment. As for Parking Assistant Professional, it is available for $5 for 1 month, $50 for 1 year, $130 for 3 years, or a one-time fee of $220.

Hackers are already fiddling with ways to enable the technology without paying a subscription fee, which will launch an entirely new cat and mouse game that, if automakers get too creative with their crackdowns (like claiming you're voiding your warranty by enabling something you already own), could also run afoul of the FTC's tougher stance on right to repair issues.
Source: BMW Further Embraces Making Basic Features A Costly Subscription Service
If it was for a service they offer, one for which BMW needs to expend energy and effort, eg updating maps, posting locations of speeding cams, etc, this would be fine. But you are paying again for hardware you already own and have already paid for once you bought the car.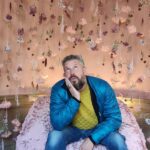 Robin Edgar
Organisational Structures | Technology and Science | Military, IT and Lifestyle consultancy | Social, Broadcast & Cross Media | Flying aircraft