Amazon Web Services (AWS), the engine that powers many of the internet's most-trafficked websites and apps, appears to be experiencing a widespread outage that is bringing down several popular services.

Amazon, Disney+, and Venmo are all being affected by the outage, and are showing error messages when users attempt to visit their websites. Amazon appears to be aware of the issue and admitted to seeing "Increased Error Rates" in the AWS Management Console. We reached out to Amazon, and the company pointed us to its AWS Service Health Dashboard. An update posted at 8:26 a.m. PT reads:

"We are experiencing API and console issues in the US-EAST-1 Region. We have identified root cause and we are actively working towards recovery. This issue is affecting the global console landing page, which is also hosted in US-EAST-1.

Amazon further revealed the issue to be caused by an "impairment of several network devices." In a 2:47 p.m. PT update, the company claims to have "mitigated the underlying issue" that caused network devices to be faulty. Server health is improving, according to Amazon, which is now conducting a service-by-service recovery. The company disabled Event Deliveries for Amazon EventBridge in US-EAST-1 as it works for a full recovery for all affected AWS customers. There is still no timeline on when your favorite sites will be fully operational again.
Source: AWS Outage Takes Down Amazon, Disney+, and Venmo
yay cloud!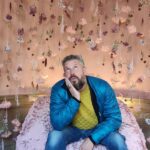 Robin Edgar
Organisational Structures | Technology and Science | Military, IT and Lifestyle consultancy | Social, Broadcast & Cross Media | Flying aircraft