The European Commission has imposed a €376.36 million ($400 million) fine on Intel for blocking the sales of devices powered by its competitors' x86 CPUs. This brings one part of the company's long-running antitrust court battle with the European authority to a close. If you'll recall, the Commission slapped the chipmaker with a record-breaking €1.06 billion ($1.13 billion) fine in 2009 after it had determined that Intel abused its dominant position in the market. ye

It found back then that the company gave hidden rebates and incentives to manufacturers like HP, Dell and Lenovo for buying all or almost all their processors from Intel. The Commission also found that Intel paid manufacturers to delay or to completely cease the launch of products powered by its rivals' CPUs "naked restrictions." Other times, Intel apparently paid companies to limit those products' sales channels. The Commission calls these actions "naked restrictions."

[…]

In its announcement, the European Commission gave a few examples of how Intel hindered the sales of competing products. It apparently paid HP between November 2002 and May 2005 to sell AMD-powered business desktops only to small- and medium-sized enterprises and via direct distribution channels. It also paid Acer to delay the launch of an AMD-based notebook from September 2003 to January 2004. Intel paid Lenovo to push back the launch of AMD-based notebooks for half a year, as well.

The Commission has since appealed the General Court's decision to dismiss the part of the case related to the rebates Intel offered its clients. Intel, however, did not lodge an appeal for the court's ruling on naked restrictions, setting it in stone. "With today's decision, the Commission has re-imposed a fine on Intel only for its naked restrictions practice," the European authority wrote. "The fine does not relate to Intel's conditional rebates practice. The fine amount, which is based on the same parameters as the 2009 Commission's decision, reflects the narrower scope of the infringement compared to that decision." Seeing as the rebates part of the case is under appeal, Intel could still pay the rest of the fine in the future.
Source: EU reinstates $400 million fine on Intel for blocking sales of competing chips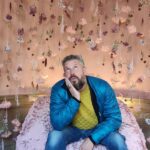 Robin Edgar
Organisational Structures | Technology and Science | Military, IT and Lifestyle consultancy | Social, Broadcast & Cross Media | Flying aircraft