Hi All,

We made an error with the 2023.42 OTA update – a fat finger where the wrong build with the wrong security certificates was sent out. We cancelled the campaign and we will restart it with the proper software that went through the different campaigns of beta testing.

Service will be contacting impacted customers and will go through the resolution options. That may require physical repair in some cases.

This is on us – we messed up. Thanks for your support and your patience as we go through this.

* Update 1 (11/13, 10:45 PM PT): The issue impacts the infotainment system. In most cases, the rest of the vehicle systems are still operational. A vehicle reset or sleep cycle will not solve the issue. We are validating the best options to address the issue for the impacted vehicles. Our customer support team is prioritizing support for our customers related to this issue. Thank you.

*Update 2 (11/14, 11:30 AM PT): Hi all, As I mentioned yesterday, we identified an issue in our recent software update 2023.42.0 that impacted the infotainment system on a number of R1T and R1S vehicles. In most cases, the rest of the vehicle systems and the mobile app will remain functional. If you're an impacted owner, you should have received an email and a text communication. We understand that this is frustrating and we are really sorry for this inconvenience. The team continues to actively work on the best possible solution to fix the impacted vehicles, and we will keep the community updated. In the meantime, our Service team is prioritizing this issue and you can reach out to them at 1-855-748-4265.

*Update 3 (11/14, 7 PM PT): We just emailed the impacted owners with next steps. The team managed to build a solution, and we will start rolling it out tomorrow.

*Update 4 (11/15 11:30 AM PT): the team has been able to build a solution that fixes the issue remotely. Roll out starting today. Thanks to the community for the support.
Source: 2023.42 OTA Update Issue : Rivian
As far as I am concerned well done – everyone was kept informed and a tough problem to fix was rolled out fairly quickly. Mistakes happen everywhere, so it's more important that they are fixed and that people are informed.
It does, however, highlight the security issues of automatic updates.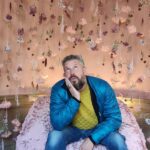 Robin Edgar
Organisational Structures | Technology and Science | Military, IT and Lifestyle consultancy | Social, Broadcast & Cross Media | Flying aircraft